Spotlight on the SUS Mid Career Award
2020-2021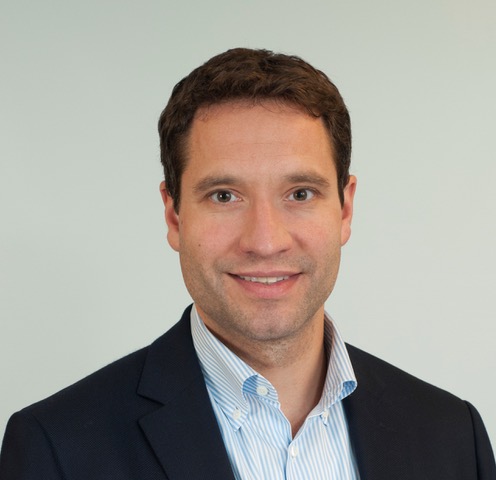 Harald C. Ott, MD
Massachusetts General Hospital
Harvard Medical School
Project: Acute and chronic effects of e-cigarette use on the lung
2019-2020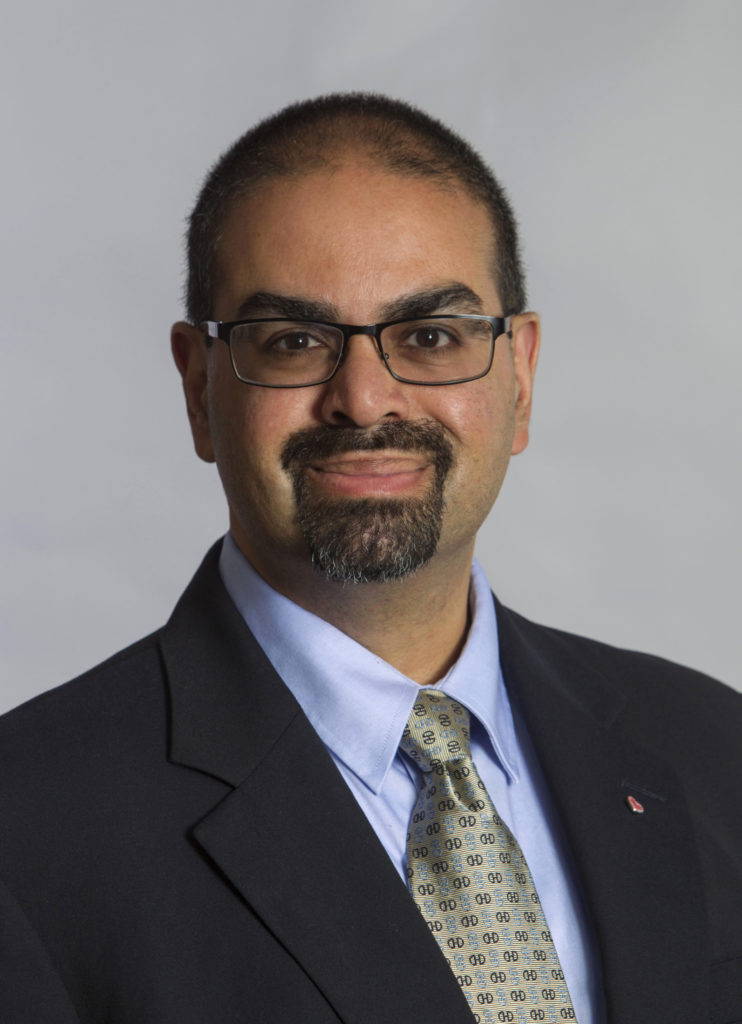 Ankush Gosain, MD, PhD
Associate Professor of Surgery and Pediatrics
Division of Pediatric Surgery, Department of Surgery
Children's Foundation Research Institute, Le Bonheur Children's Hospital
Project: Neural Crest Cell and Extracellular Matrix Interactions in Hirschsprung Disease
Dr. Gosain directs Pediatric Surgery Research at the Children's Foundation Research Institute of the Le Bonheur Children's Hospital. His basic science laboratory focuses on Enteric Nervous System and Gastrointestinal Mucosal Immune development and function as they relate to congenital and acquired disease in children. As a practicing Pediatric Surgeon-Scientist with a clinical focus on congenital colorectal diseases, he has a unique perspective to understand the mechanisms responsible for aberrant ENS development and how these impact children. The long-term goal of his research is to gain an understanding of the interactions between the Enteric Nervous System and Gastrointestinal Immune System in both development and disease to permit the generation of novel neuro-immunomodulatory therapies that may potentially target a broad range of congenital and acquired pediatric gastrointestinal tract diseases (e.g. Hirschsprung disease, Necrotizing Enterocolitis, Intestinal Atresia, Motility Disorders, Inflammatory Bowel Disease, etc.).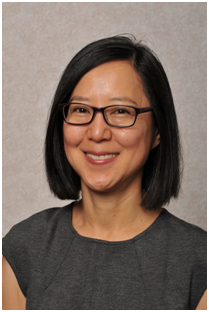 Clara Nan-hi Lee, MD, MPP, FACS
Associate Professor
Department of Plastic Surgery, College of Medicine
Division of Health Services Management and Policy, College of Public Health (by courtesy)
Director of Women's Academic Advancement, College of Medicine
The Ohio State University
Project: Implementing a Breast Reconstruction Decision Support Tool in Diverse Practice Settings
The project seeks to optimize and evaluate a decision aid called BREASTChoice, to support decisions about breast reconstruction. The aims are to elicit key stakeholder input, modify and prepare BREASTChoice for implementation, and evaluate the tool's effects in a randomized controlled trial in a diverse population.
Mentors: Michael Pignone, MD and Peter Ubel, MD
Dr. Clara Lee is a plastic and reconstructive surgeon and health services researcher at The Ohio State University. She obtained a Bachelor's degree from Harvard College, a Master of Public Policy degree from Harvard University John F. Kennedy School of Government, and a Medical Degree from Yale School of Medicine. She completed residency in general surgery at New York Hospital-Cornell Medical Center and residency in plastic surgery at the University of California San Francisco. Her first faculty appointment was at the University of North Carolina Chapel Hill, where she had appointments in the Schools of Medicine and Public Health.
Dr. Lee's research is devoted to understanding and improving how patients with cancer make decisions about their surgical treatments. Dr. Lee has expertise in patient-reported outcomes of breast reconstruction and patient decision making about breast cancer treatments. She has developed measures of the quality of decisions about early stage breast cancer treatments and has experience with the design, implementation, and analysis of multi-site studies of newly diagnosed cancer patients and longer-term cancer survivors. Her research has been funded by the National Institutes of Health, the Pelotonia Foundation, the Plastic Surgery Foundation, and the Informed Medical Decisions Foundation.
---
Spotlight on the SUS Junior Faculty Research Scholar Award
Sponsored by an educational grant from the SUS Foundation
2021-2022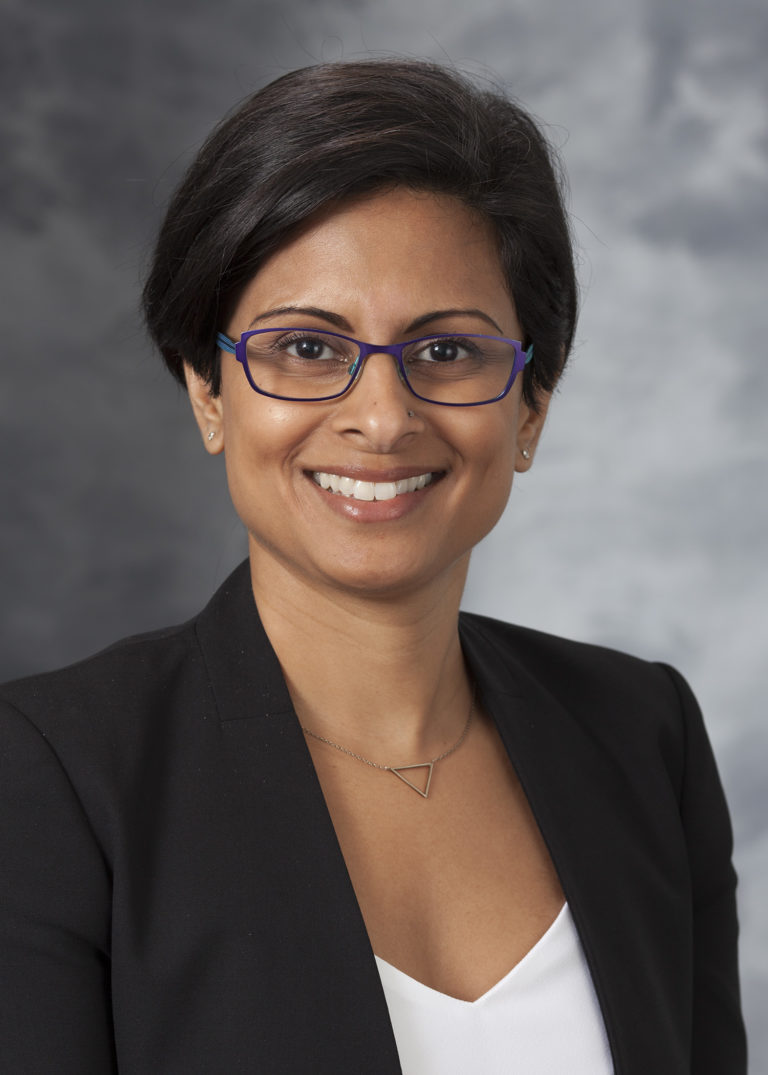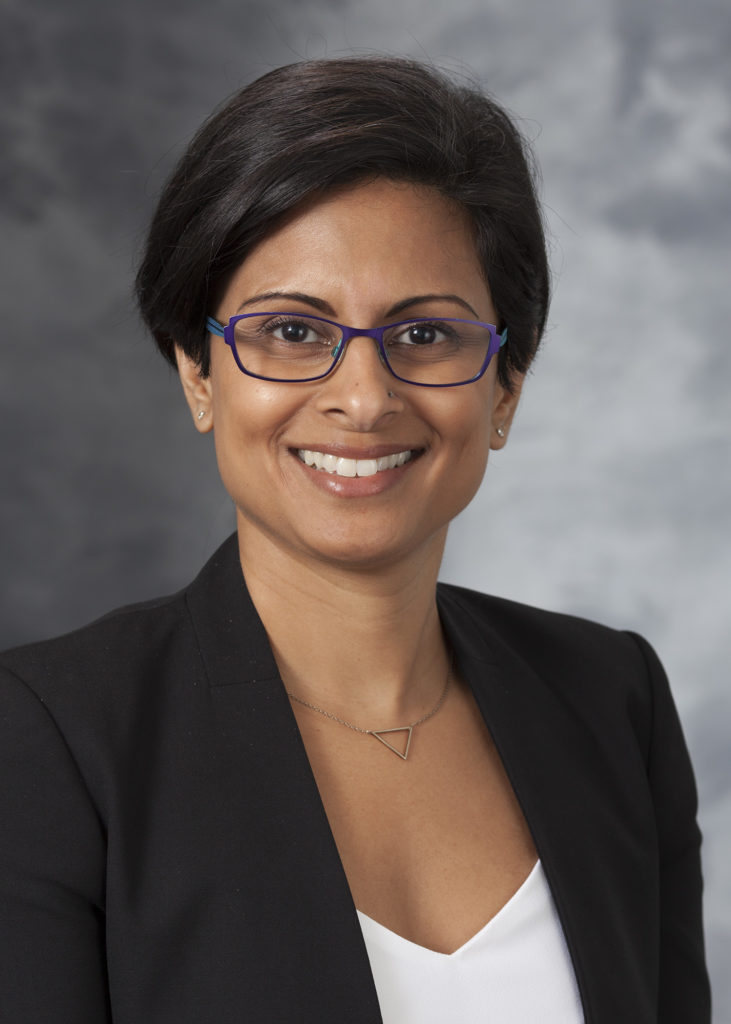 Priya Dedhia, MD, PhD
SUS Sponsor: Allan Tsung. MD
Research mentor: Matthew Ringel, MD; William Carson, MD
Project: Wnt and IGF2 in adrenocortical carcinoma metastatic progression
Dr. Priya Dedhia, MD, PhD is an Assistant Professor in the Division of Surgical Oncology at The Ohio State University. As an endocrine surgeon, her clinical and research efforts focus on improving treatment options available to patients with endocrine thyroid, parathyroid, and adrenal disease. Her background in cancer biology and generation of patient-derived organoids uniquely positions her to develop models for difficult to study endocrine cancers.
Dr. Dedhia completed her MD and PhD at University of Pennsylvania, where she used cell lines and mouse models to study mechanisms of oncogenesis in acute myeloid leukemia. This experience provided her with a strong foundation and framework to study oncogenic transformation. During her General Surgery residency at the University of Michigan, she generated and characterized 3-dimensional organoid models from pluripotent stem cells and from primary patient tissues. This work, which was supported by the American College of Surgeons Resident Research Award, showed that organoids retain many features of the original tumor and can provide unique biological insights that are lacking in 2-dimensional culture systems or mouse models.
Using these experiences, she has developed organoid models of adrenocortical carcinoma and medullary thyroid cancer. This proposal focuses on determining the contribution of Wnt and IGF2, poncogenic pathways known to be dysregulated in adrenocortical carcinoma, in metastatic progression using a novel in vitro metastasis platform. Dr. Dedhia's long-term goal is to develop patient-derived tumor organoids to predict responses to different chemotherapeutic agents and to identify tailored treatment regimens for each patient.
2020-2021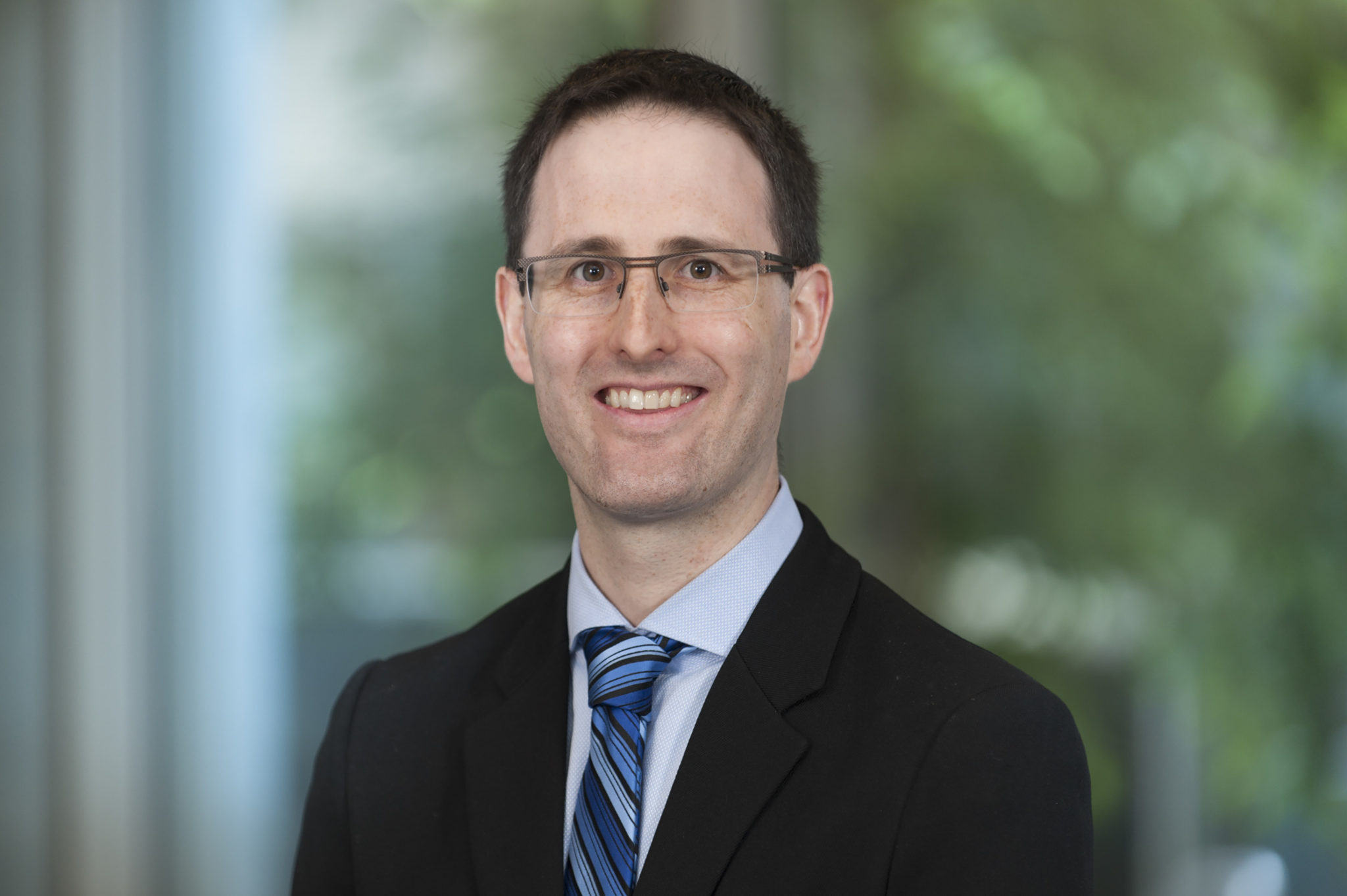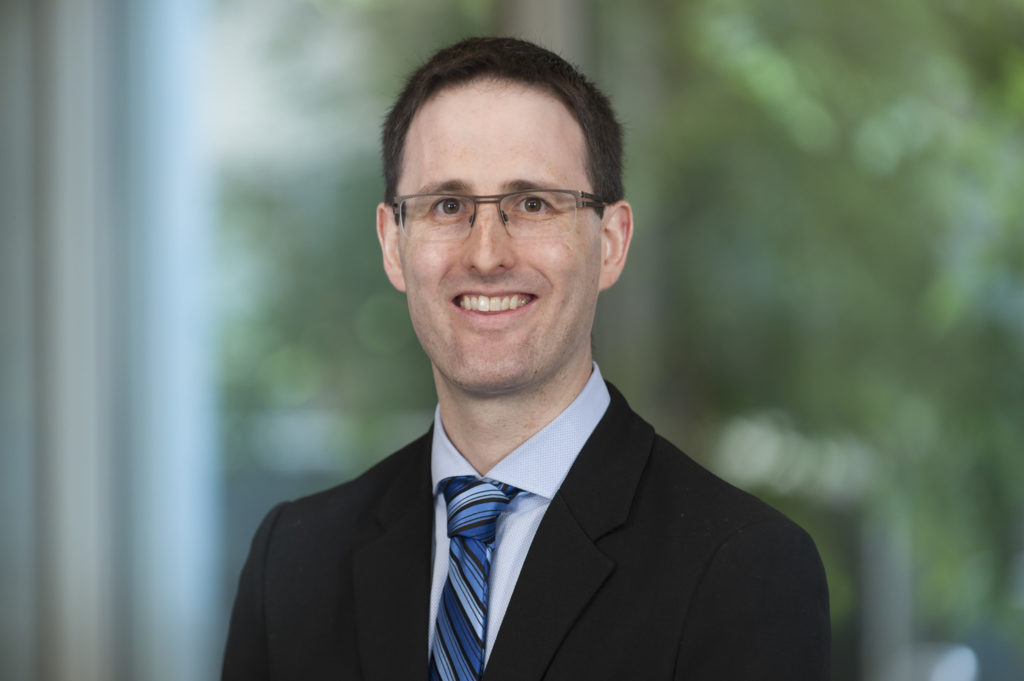 Philip Spanheimer, MD
SUS Member Sponsor: Ronald Weigel, MD
Research Mentor: Charles Perou, MD
Project: TFAP2C Regulates Estrogen Responsive Transcriptomic States in Luminal Breast Cancer
Dr. Spanheimer graduated from Duke University and the University of Iowa College of Medicine.  He did his General Surgery Residency at the University of Iowa including a T32 research fellowship.  Following residency, he completed a Complex General Surgical Oncology fellowship at Memorial Sloan Kettering Cancer Center.  He is currently an Assistant Professor of Surgery in the Division of Surgical Oncology and Endocrine Surgery and a member of the breast cancer research group in Lineberger Comprehensive Cancer Center at the University of North Carolina at Chapel Hill.  This proposal focuses on regulation of estrogen response and distinct gene expression patterns at the single cell level within heterogenous breast cancers.  He will be mentored by Dr Charles Perou, who was the first to describe breast cancer subtypes based on gene expression patterns, and focuses on using genomics, genetics, and cell biology to characterize the biological diversity of human tumors and develop improved treatments that are specific for tumor subtype and for each patient.  Dr Spanheimer believes that a granular understanding of regulation of global expression patterns resulting in key phenotypic traits, such as estrogen response, will identify mechanisms of resistance to therapy, patients at risk for treatment failure, and provide targets for novel therapeutics.
2019-2020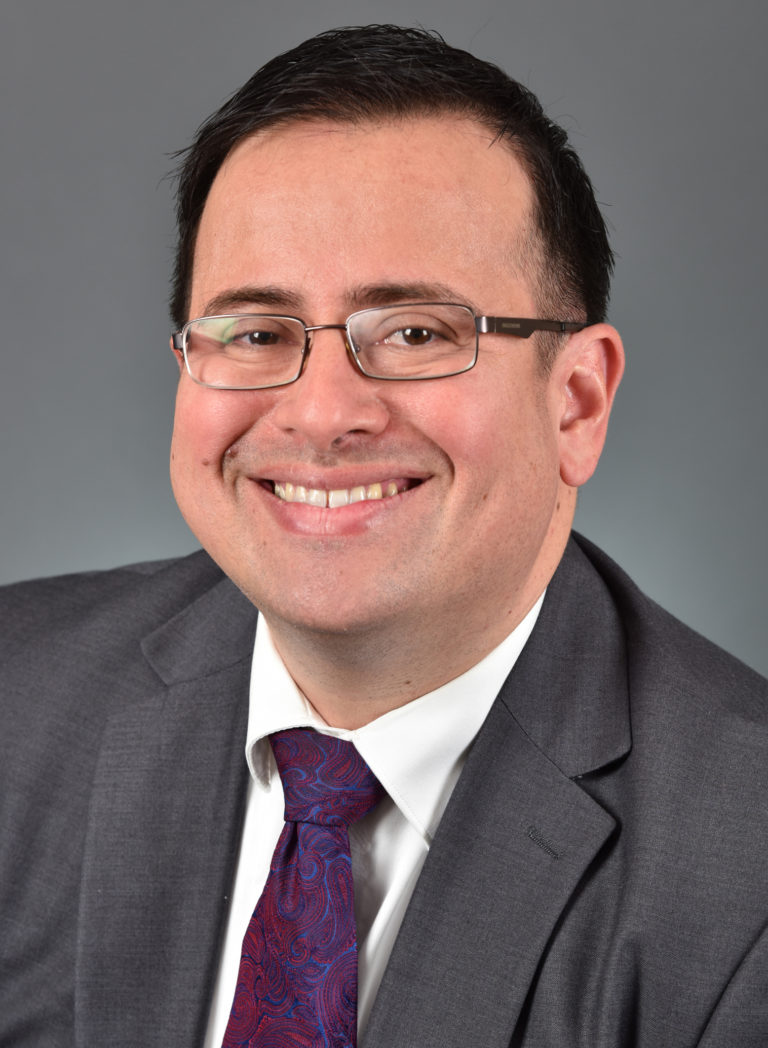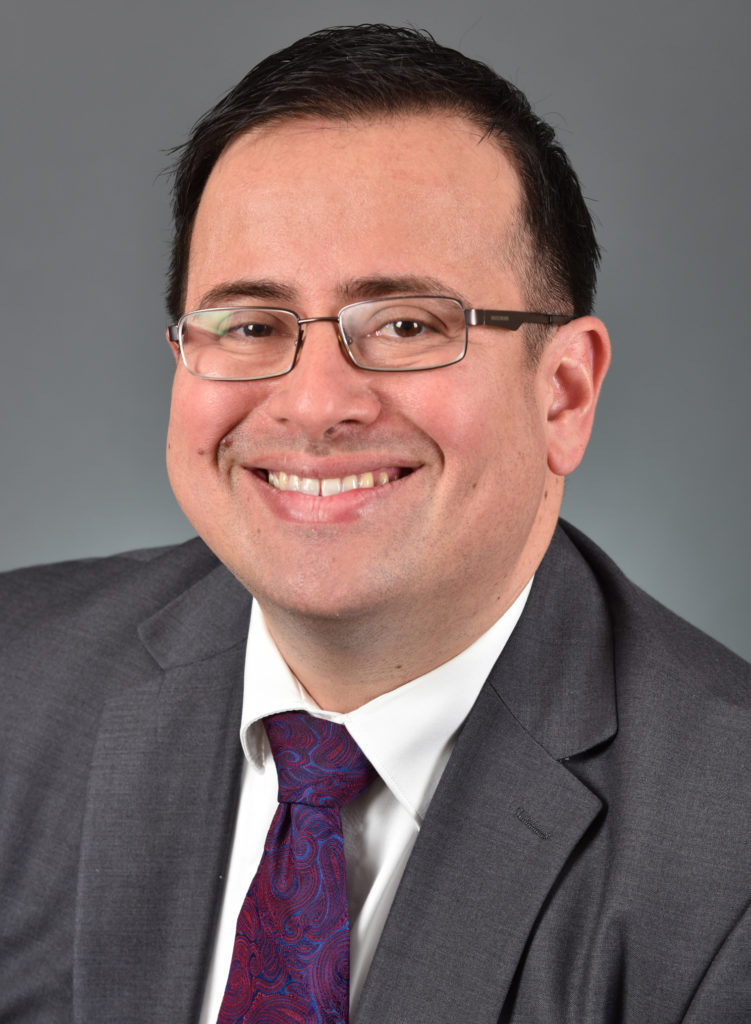 Alex Cuenca, MD, PhD
Mentor: James Markmann, MD
SUS Member Sponsor: James Markmann, MD
Project: The role of adjuvant induced myeloid-derived suppressor cells in allograft tolerance.
Following graduation from New College of Florida, Dr. Cuenca completed both his medical school and general surgery residency at the University of Florida College of Medicine. He obtained a PhD in Microbiology and Immunology with a dissertation focused on the neonatal innate immunity and sepsis during his research hiatus from clinical training, as well as an NIH F32 grant to support his efforts. Following the completion of his general surgery residency, he subsequently completed a pediatric surgery fellowship at Boston Children's Hospital. Due to his interest in pediatric hepatobiliary disease, immunology, and transplant surgery, he ultimately decided to pursue an abdominal transplant surgery fellowship and will complete his clinical training at Massachusetts General Hospital (MGH) in July of 2019. He will start as an assistant professor of surgery in August of 2019 at Boston Children's Hospital, where he will continue the work that he started at MGH.
The focus of the proposal will be on the role of innate immunity in allograft tolerance. As innate immunity coordinates the adaptive immune response towards either allograft rejection or tolerance, the goal of the study will be to determine if an adjuvant can be administered to condition the transplant recipient towards a more tolerogenic state.  His mentor and SUS sponsor for this project is Dr. James F Markmann, a NIH funded surgeon-scientist and expert in transplant immunology at MGH. Ultimately, Dr. Cuenca's vision is to expand this work to examine other adjuvants that may be used to augment innate immune suppressor cell populations in order to promote transplant tolerance and decrease the overall burden of necessary but deleterious immunosuppressive medication regimens.
2018 – 2019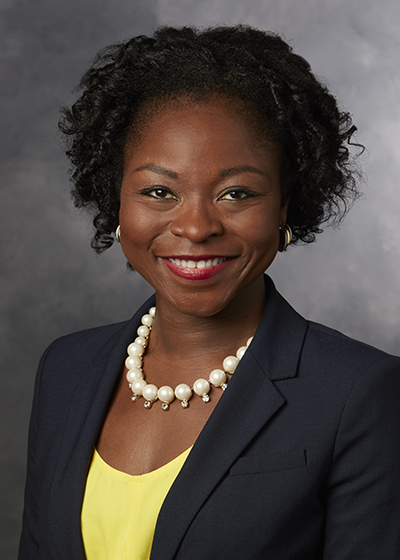 Elsie Ross, MD, MSc
Mentor: Nigam Shah, MD
SUS Member Sponsor: Mary Hawn, MD
Project: A precision medicine approach for the early identification of peripheral artery disease
Dr. Ross graduated with Honors with a major in Human Biology from Stanford University. She then attended Stanford University School of Medicine where she was awarded a Paul and Daisy Soros Fellowship for New Americans. She was also awarded a United States-United Kingdom Fulbright Scholarship, which enabled a year of study in the UK where she obtained a Masters in Health Policy, Planning and Financing from the London School of Economics and the London School of Hygiene and Tropical Medicine. She went on to complete her integrated vascular surgery training at Stanford where she pursued post-doctoral training in biomedical informatics with a focus on harnessing big data to predict patient outcomes using electronic health record data. She is now an Assistant Professor of Surgery at Stanford University School of Medicine. Dr. Ross' proposal will focus on utilizing clinical and genetic data coupled with machine learning algorithms to predict risk of peripheral artery disease with the aim of developing automated screening tool technology for electronic health record systems. She will be mentored by Dr. Nigam Shah, a world-renowned biomedical informatics specialist at Stanford. Dr. Ross believes that big data and artificial intelligence will revolutionize how we are able to take care of patients in the future, allowing clinicians to identify and prevent disease much earlier than before.
---
Spotlight on the SUS Resident Scholar Awards
Sponsored by an educational grant from
SUS Foundation
2021-2022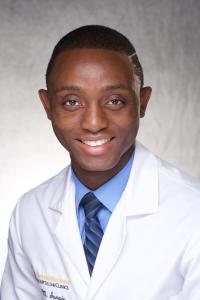 Mohammed Olufemi Suraju, MD, MSc
Research Mentor: Ronald Weigel, MD 
Dr. Suraju is a third-year general surgery resident at the University of Iowa Hospitals and Clinics with a specialty interest in surgical oncology, and a strong motivation to pursue a career as a surgeon-scientist. With the support of this award, Dr. Suraju will be investigating the role of SUMO-conjugated ETV1 in breast cancer under the mentorship of Dr. Ronald Weigel. Their work will shed insight on a mechanism of oncogenesis driving two aggressive forms of breast cancer-HER2+ and triple negative subtypes, and may provide a rationale to target the SUMO pathway as a novel treatment for breast cancer. Dr. Suraju's academic training to date includes undergraduate at University of Houston (BSc.), graduate school at Texas Southern University (MSc.), and medical school at University of Virginia School of Medicine (MD).
2020-2021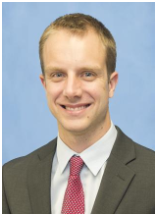 W. James Melvin, MD
Research Mentor and Member Sponsor: Katherine Gallagher, MD
Dr.  W. James Melvin, M.D. is a 4th year general surgery resident at the University of Michigan. He graduated from the Ohio State University School of Medicine and studied biomedical engineering at Johns Hopkins University. His primary mentor is Katherine Gallagher, M.D., an SUS member and Associate Professor of Vascular Surgery at the University of Michigan. Dr. Melvin is studying the role of transforming growth factor β (TGFβ)-mediated pathologic inflammation in diabetic wounds. The Gallagher Lab is investigating the use of topical anti-TGFβ nanoparticles targeted at macrophages to mitigate this inflammation and improve wound healing.
2019-2020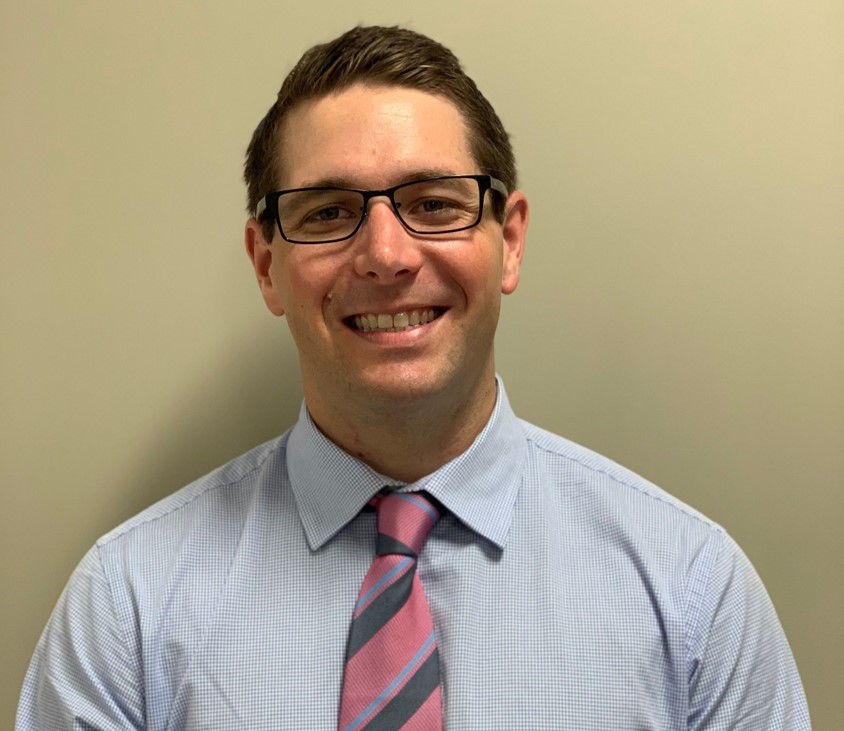 Austin Dosch, MD 
Mentor: Nipun Merchant, MD
SUS Member Sponsor: Nipun Merchant, MD
Dr. Dosch has completed three years of residency training in General Surgery at the University of California, Irvine, where he developed a strong interest in surgical oncology and hepatobiliary diseases. In the past two years, he has been working as a post-doctoral research fellow in the laboratory of his mentor, Dr. Nipun Merchant, at the University of Miami Miller School of Medicine. The lab is interested in elucidating the molecular mechanisms of therapeutic resistance in pancreatic cancer. Specifically, Dr. Dosch's project is focused on how the pro-inflammatory cytokine interleukin-1 influences tumor-stromal interactions to promote resistance to cytotoxic chemotherapy. Receipt of this award from the SUS will help greatly in the goal to further understand the phenomenon of stromal-mediated therapeutic resistance in pancreatic cancer and also provide Dr. Dosch the important foundation to become the academic surgeon-scientist he aspires to be.
2018- 2019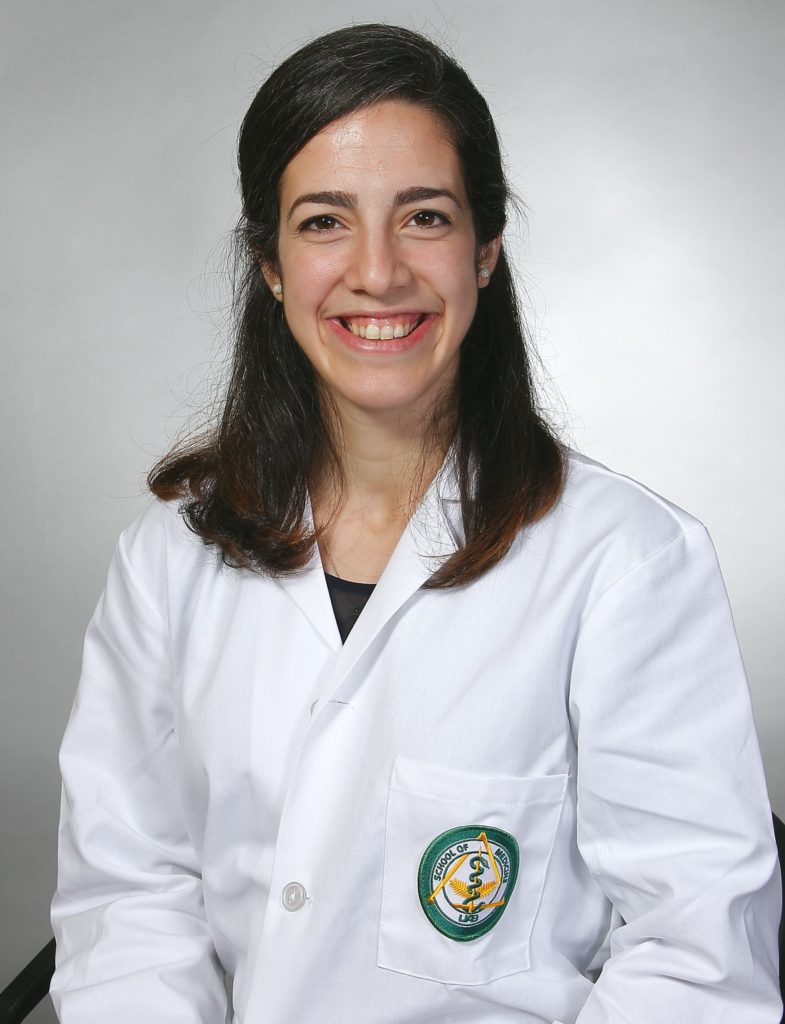 Raoud Marayati, MD
Mentor: Elizabeth Beierle, MD
SUS Member Sponsor: Herbert Chen, MD
Project: PIM3 Kinase Promotes Tumor Metastasis in Hepatoblastoma
Dr. Marayati received her medical degree from the University of Aleppo-Faculty of Medicine in 2013. After graduating from medical school, she joined Dr. Jen Jen Yeh's laboratory at the University of North Carolina at Chapel Hill Lineberger Comprehensive Cancer Center, where she spent 3 years understanding the molecular biology and genetics that promote tumorigenesis and metastasis of colorectal and pancreatic cancer. Dr. Marayati subsequently matched into the University of Alabama at Birmingham General Surgery residency program, where she recently completed her second year of residency. She joined Dr. Elizabeth Beierle's basic science and translational laboratory in July 2018 as a postdoctoral fellow, where she will be investigating the role of PIM3 kinase and its downstream mechanism in promoting tumor metastasis in Hepatoblastoma. Her proposed studies will yield novel insights into signaling pathways and provide information that will allow for improved treatment of metastatic or relapsed disease. Dr. Marayati is fortunate to be mentored by Dr. Beierle, who is a leader in the field of signal transduction pathways in pediatric solid tumors. Dr. Marayati plans to complete her clinical training in General Surgery followed by a Pediatric Surgery fellowship. Her goal is to become an independently funded pediatric surgeon-scientist at an academic medical institution, where she can establish and maintain an active clinical and research career.
---
Spotlight on the SUS  Resident Scholar Awards
Sponsored by an educational grant from
KARL STORZ
2020-2021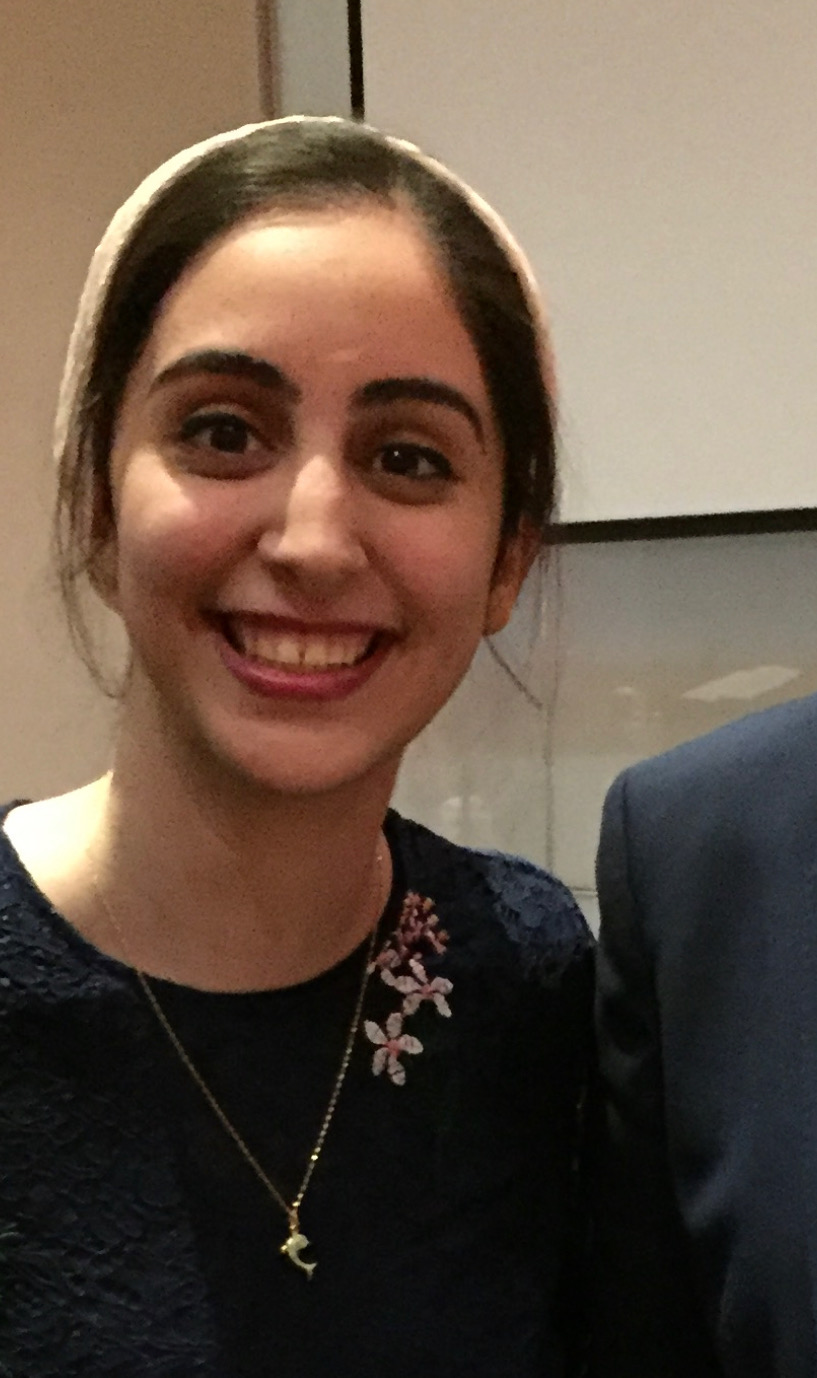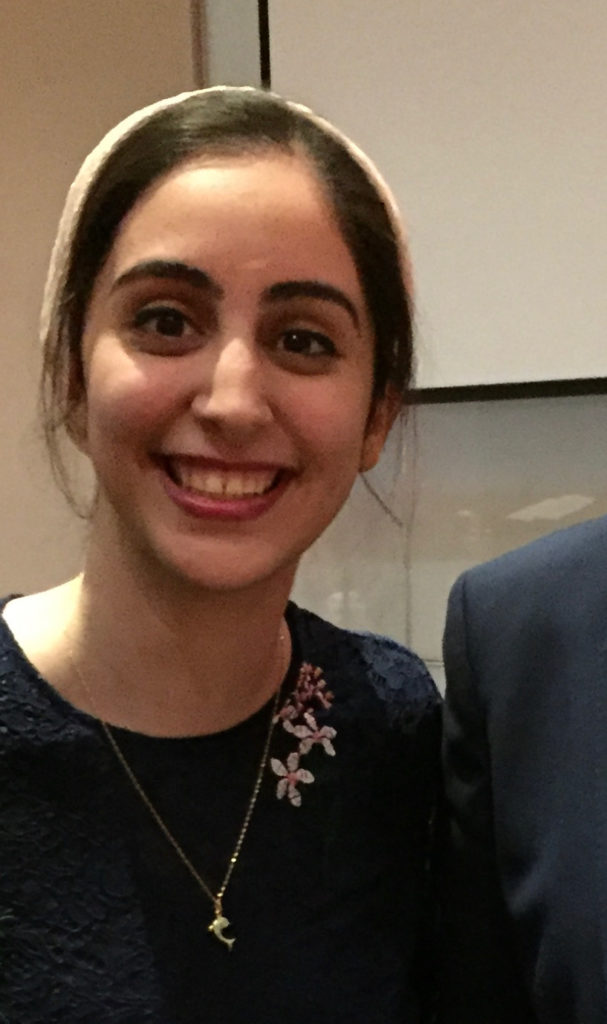 Saba Balvardi, MD 
Mentor: Liane Feldman, MD
Project: Effect of video-based guided self-reflection on intraoperative performance: a pilot randomized controlled trial
Dr. Saba Balvardi obtained her medical degree from McGill University in 2018 in Montreal, Canada.  She is currently pursuing her General Surgery residency training at McGill University. As part of the Clinician Investigator Program, Dr. Balvardi has chosen to pursue a graduate degree in clinical epidemiology during her residency under the mentorship of Dr. Liane Feldman (Professor of Surgery and  Surgeon-in-Chief at McGill University Health Centre). Dr. Balvardi's  interest lies in surgical education and is currently conducting a feasibility Randomized Control Trial looking at the impact of video-based self-reflection by trainees in enhancing their intra-operative skills compared to traditional teaching.
2019-2020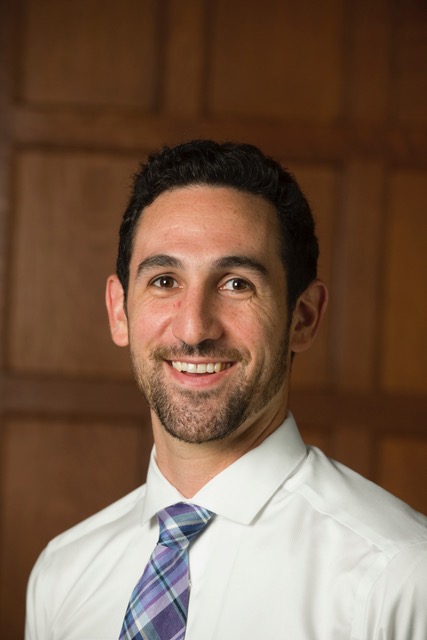 Brian Fleischer, MD
Mentor: John Alverdy, MD
SUS Member Sponsor: John Alverdy, MD
Project: Analyzing the Sequelae of Non-Native Geometric Constructs on Bowel and its Effects on Anastomotic Leak
Dr. Fleischer was born in New York City and grew up in Suffern, NY, a suburb located approximately 20 miles northwest of Manhattan. After graduating from high school he attended Cornell University for both his undergraduate (B.S. Biological Engineering, Class of 2012) and graduate studies (M.Eng. Biomedical Engineering, Class of 2013). His education then took him to New Orleans where he enrolled at the Tulane University School of Medicine in the fall of 2013, culminating in his graduation in the spring of 2017. Following graduation Dr. Fleischer moved to Chicago to begin work as a General Surgery Resident at the University of Chicago. He has completed the first two clinical years of my residency and is about to embark on a two-year research fellowship under the mentorship of Dr. John Alverdy. His project is entitled "Analyzing the Sequelae of Non-Native Geometric Constructs on Bowel and its Effects on Anastomotic Leak". Dr. Fleischer will be utilizing an in vivo mouse model, coupled with ex vivo analysis and computational simulations, to study how the various anastomotic connections we create in gastrointestinal surgery perturb the flow of intestinal contents and create unintended centers of stress in the bowel wall that may affect the rate of anastomotic leak.
2018-2019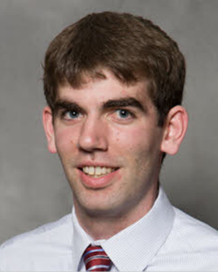 David Mahvi, MD
SUS Member Sponsor and Mentor: Yolonda Colson, MD, PhD
Project: Novel Doxorubicin-Eluting Polymer Film to Prevent Locoregional Recurrence in Sarcoma
Dr. Mahvi began his academic career at Duke University, where he studied biology and chemistry as well as investigated the use of aptamers in cancer therapy. He completed his medical school training at the University of Wisconsin, graduating with research honors for his work with adoptive T-cell transfer and checkpoint inhibition immunotherapy for melanoma. After matching into the general surgery residency at Brigham and Women's Hospital and completing two clinical years of clinical training, he joined the laboratory of Dr. Yolonda Colson and Dr. Chandrajit Raut working on basic and translational testing of novel drug delivery systems for the treatment of soft tissue sarcoma. Dr. Mahvi's project will focus on a newly developed polymer film loaded with doxorubicin which can deliver high doses of active drug to the tumor bed with minimal systemic uptake. He will perform in vitro, ex vivo, and in vivo efficacy analysis in multiple soft tissue sarcoma subtypes as well as cardiotoxicity testing in non-tumor bearing mice.