Spotlight on the SUS Mid Career Award
2021-2022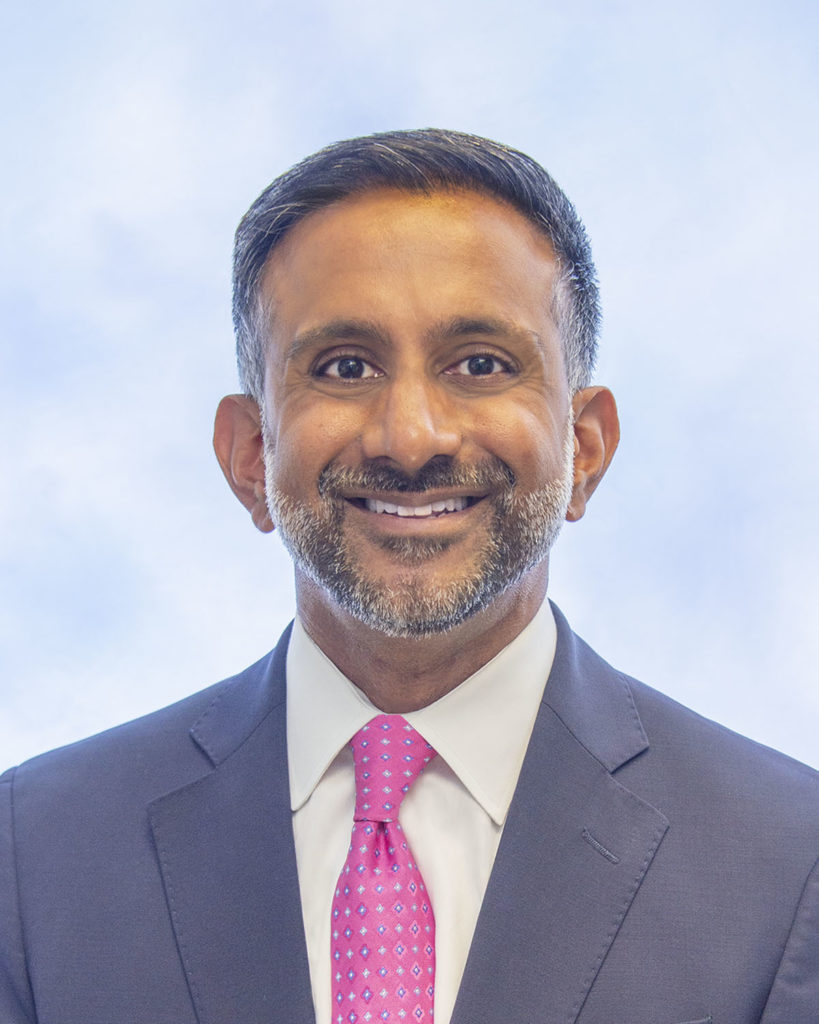 Hari Nathan, MD, PhD, FACS, FSSO
University of Michigan
Project: Fulfilling the Promise of Hospital Consolidation to Improve Clinical Quality and Costs
Dr. Hari Nathan is an Associate Professor of Surgery and Chief of the Division of Hepato-Pancreato-Biliary Surgery at the University of Michigan. He was trained in general surgery at The Johns Hopkins University, where he also received a PhD in Clinical Investigation, and in surgical oncology at Memorial Sloan Kettering Cancer Center. Dr. Nathan's clinical focus is on tumors of the liver, bile duct, pancreas, and stomach.
Dr. Nathan's research seeks to identify strategies to improve outcomes and control costs for surgical care. His work has been funded by the Agency for Healthcare Research and Quality and the National Institute on Aging. He was previously awarded the 2018 American College of Surgeons Joan L. and Julius H. Jacobson II Promising Investigator Award. Dr. Nathan is also involved in regional efforts to improve healthcare delivery. He is the Director of the Michigan Value Collaborative, a coalition of 100 Michigan hospitals and 40 physician organizations focused on improving the value of healthcare. He is also the Co-Chair of the Cancer Steering Committee for the Michigan Surgical Quality Collaborative (MSQC) and directs MSQC efforts to improve pancreatectomy care across Michigan.
The research project supported by the SUS Mid-Career Award seeks to elucidate strategies implemented by high-performing hospital networks to optimize the delivery of surgical care. Through quantitative and qualitative approaches, the research team will identify opportunities for hospital networks to improve surgical quality, reduce costs, and promote equity.
2020-2021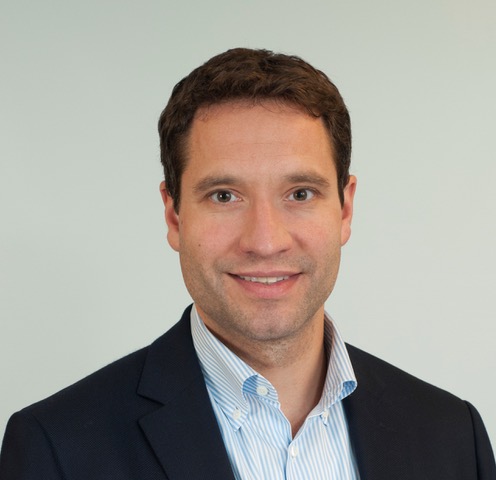 Harald C. Ott, MD
Massachusetts General Hospital
Harvard Medical School
Project: Acute and chronic effects of e-cigarette use on the lung
---
Spotlight on the SUS George P. Yang, MD, PhD Junior Faculty Award for the Underrepresented in Medicine
SPONSORED BY AN UNRESTRICTED EDUCATIONAL GRANT FROM THE SUS AND THE SUS FOUNDATION
2022-2023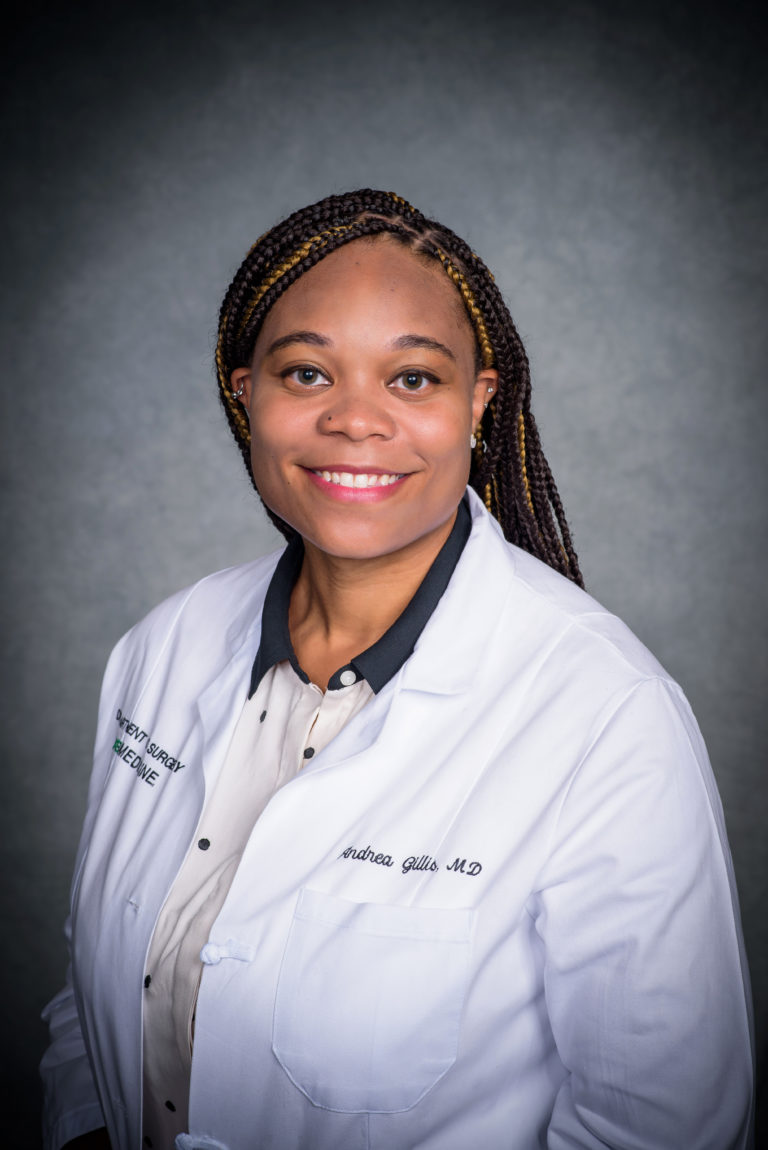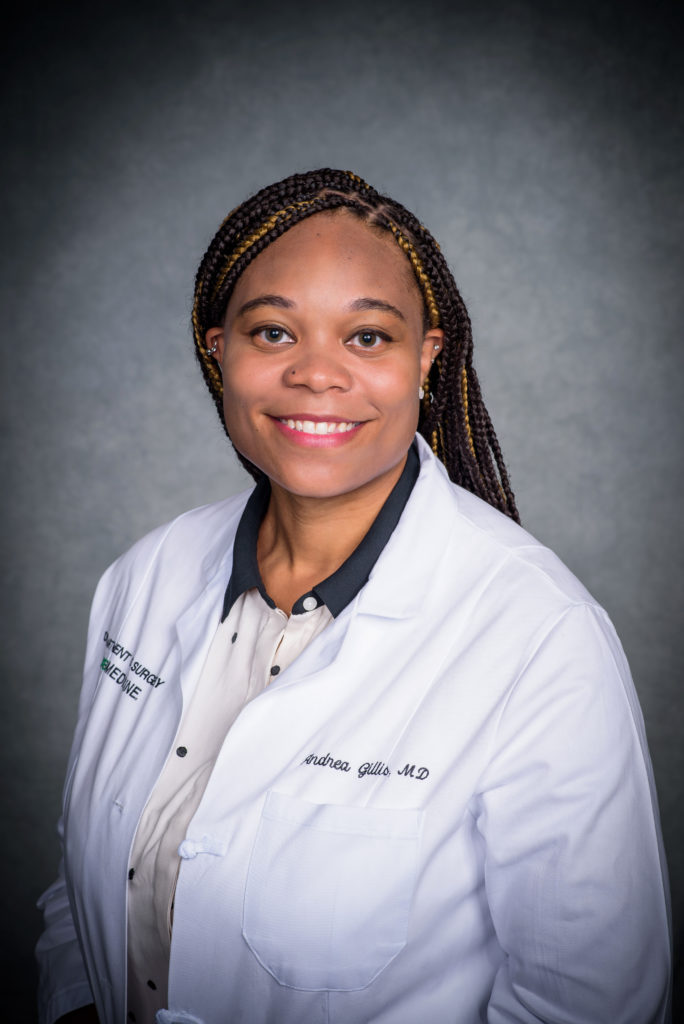 Andrea Gillis, MD
Andrea Gillis is a board certified general surgeon receiving her M.D. from Columbia University and completing surgical residency at Albany Medical Center in New York. She completed her endocrine surgery fellowship training at the University of Alabama at Birmingham (UAB) where she is now an Assistant Professor in Endocrine Surgery. Dr. Gillis is a health outcome disparities and translational science researcher working in the field of social epigenetics in pancreatic neuroendocrine tumors. Under the mentorship of Dr. Smita Bhatia as a part of the UAB Institute of Cancer Outcomes and Survivorship, she will investigate the connection of social determinants of health on differential tumor methylation by race.
Project: Mixed Methods Analysis of Molecular Mediators of Social Determinants of Health in Pancreatic Neuroendocrine Tumors
---
Spotlight on the SUS Junior Faculty Research Scholar Award
Sponsored by an educational grant from the SUS Foundation
2022-2023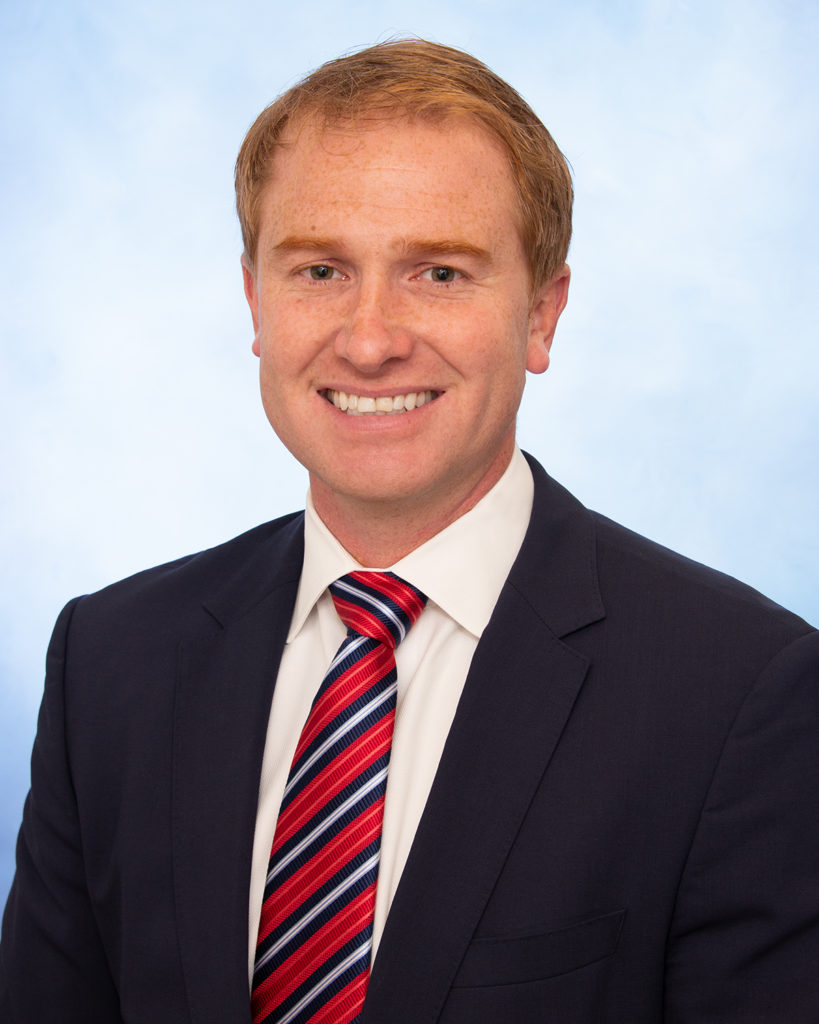 Frank Davis, MD 
Dr. Frank M. Davis is an Assistant Professor in the Section of Vascular Surgery, Department of Surgery at the University of Michigan.  He graduated Phi Beta Kappa with highest honors from the University of Michigan with a Bachelor of Science in Cellular and Molecular Biology. He then went on to receive his medical degree from the University of Michigan and graduated with Alpha Omega Alpha status. During his medical studies he pursued a Sarnoff Cardiovascular Foundation Fellowship at the University of Kentucky under the guidance of Dr. Alan Daugherty investigating the pathological mechanisms of abdominal aortic aneurysm (AAA) formation. Following medical school, he returned to the University of Michigan to complete his Integrated Vascular Surgery training. During his surgical training he spent two years as a National Institutes of Health Ruth L. Kirschstein Postdoctoral Fellow investigating the impact of epigenetic modifications to the immune system in diabetic wound healing.  Currently, Dr. Frank Davis's laboratory focuses on defining the role of the immune system in the development and progression of aortic aneurysms. The long-term goal is to uncover mechanisms responsible for aortic dilation and rupture in order to identify new targets for therapeutic intervention.
For the current project funded by the Society of University Surgeons, a pathological hallmark of AAA development is a pro-inflammatory macrophage phenotype that infiltrates into the aortic wall and contributes to vascular remodeling. Preliminary data from Dr. Davis's laboratory demonstrates that the histone methyltransferase SETDB2 is increased in aortic aneurysm tissues and in turn induces post-transitional modifications that regulate the inflammatory macrophage phenotype during AAA progression. Using both murine models and human specimens, this proposal seeks to understand how these changes develop in aortic tissue and will test new therapies to restore the macrophages to homeostasis in order to prevent AAA expansion.
2021-2022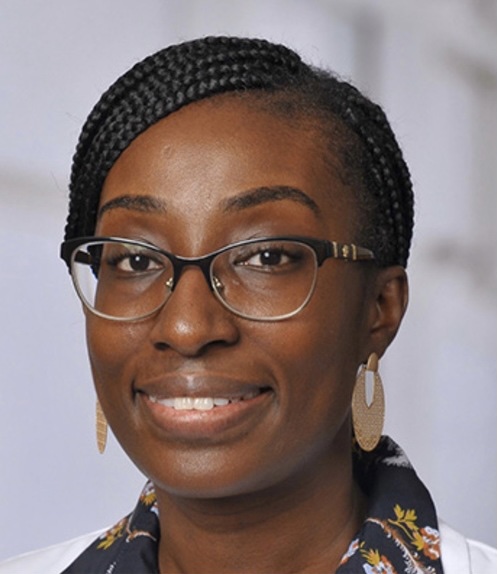 Samilia Obeng-Gysai, MD
SUS Mentor: William Carson, MD
Project: Examining Biological Correlates of Social Determinants of Health in Triple Negative Breast Cancer Patients
Dr. Samilia Obeng-Gyasi is a fellowship trained breast surgical oncologist at The Ohio State University within the Division of Surgical Oncology. Her practice is focused on surgery for breast cancer and benign breast diseases. She obtained her B.S. in Biology with highest distinction and departmental honors from Indiana University-Bloomington and her MD from The University of Michigan.  She completed her general surgery residency at the Cleveland Clinic and a Society of Surgical Oncology (SSO) accredited breast surgical oncology fellowship at Duke University.  Due to her interest in health services research, after finishing her residency, she completed a Master's in Public Health (MPH) at the Harvard T.H. Chan School of Public Health.  As a health disparities and health equity researcher, the overarching goal of her work is to understand how ancestry, social determinants of health, behavior and stress interact to influence cancer initiation and progression through the concepts of allostatic load, social genomics and epigenomics. Under the mentorship of Dr William Carson, her URM Junior Faculty Award project will focus on the collection of biological correlates of social determinant of health among women with triple negative breast cancer.
2021-2022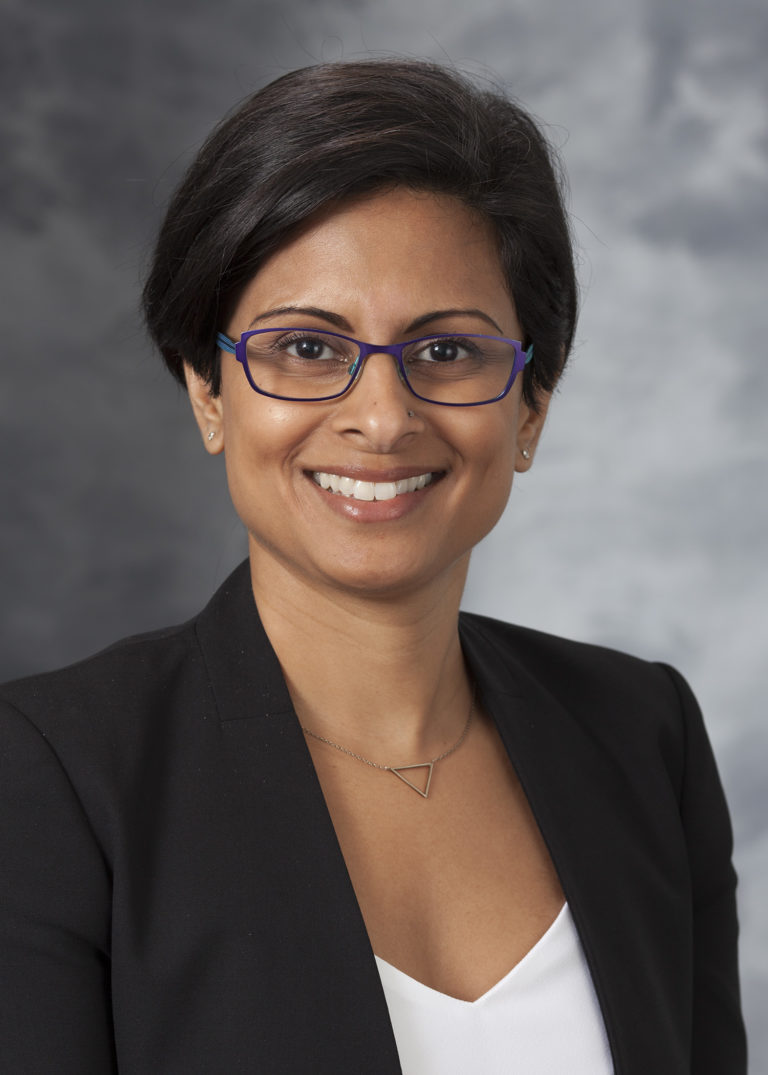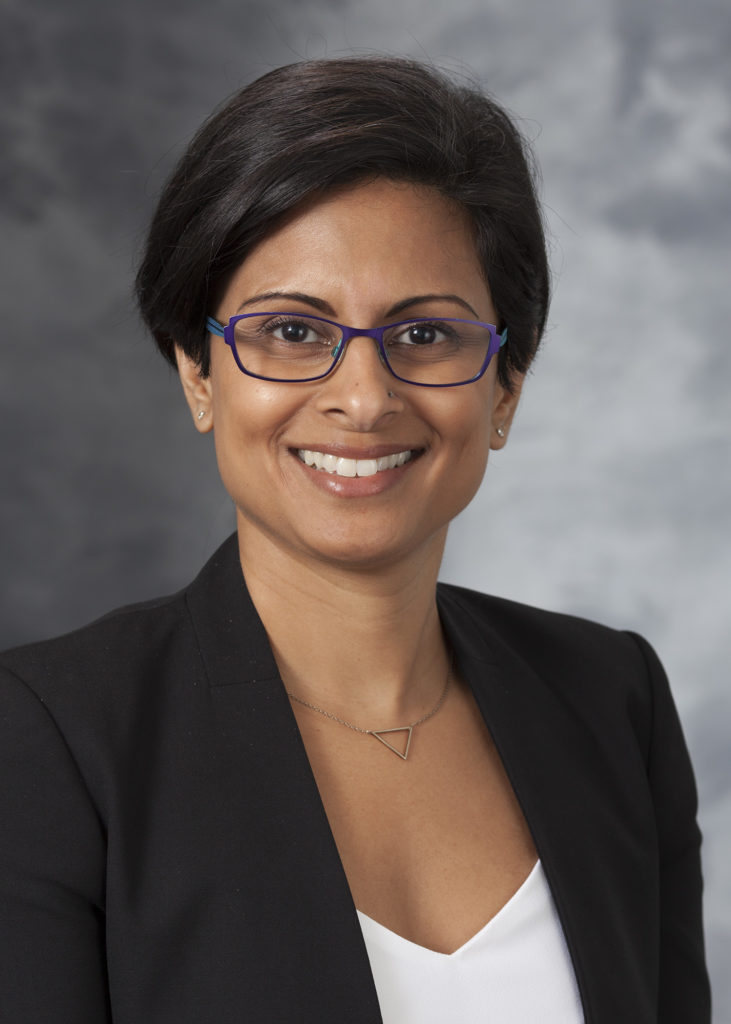 Priya Dedhia, MD, PhD
SUS Sponsor: Allan Tsung. MD
Research mentor: Matthew Ringel, MD; William Carson, MD
Project: Wnt and IGF2 in adrenocortical carcinoma metastatic progression
Dr. Priya Dedhia, MD, PhD is an Assistant Professor in the Division of Surgical Oncology at The Ohio State University. As an endocrine surgeon, her clinical and research efforts focus on improving treatment options available to patients with endocrine thyroid, parathyroid, and adrenal disease. Her background in cancer biology and generation of patient-derived organoids uniquely positions her to develop models for difficult to study endocrine cancers.
Dr. Dedhia completed her MD and PhD at University of Pennsylvania, where she used cell lines and mouse models to study mechanisms of oncogenesis in acute myeloid leukemia. This experience provided her with a strong foundation and framework to study oncogenic transformation. During her General Surgery residency at the University of Michigan, she generated and characterized 3-dimensional organoid models from pluripotent stem cells and from primary patient tissues. This work, which was supported by the American College of Surgeons Resident Research Award, showed that organoids retain many features of the original tumor and can provide unique biological insights that are lacking in 2-dimensional culture systems or mouse models.
Using these experiences, she has developed organoid models of adrenocortical carcinoma and medullary thyroid cancer. This proposal focuses on determining the contribution of Wnt and IGF2, poncogenic pathways known to be dysregulated in adrenocortical carcinoma, in metastatic progression using a novel in vitro metastasis platform. Dr. Dedhia's long-term goal is to develop patient-derived tumor organoids to predict responses to different chemotherapeutic agents and to identify tailored treatment regimens for each patient.
---
Spotlight on the SUS Resident Scholar Awards
Sponsored by an educational grant from
SUS Foundation
2022-2023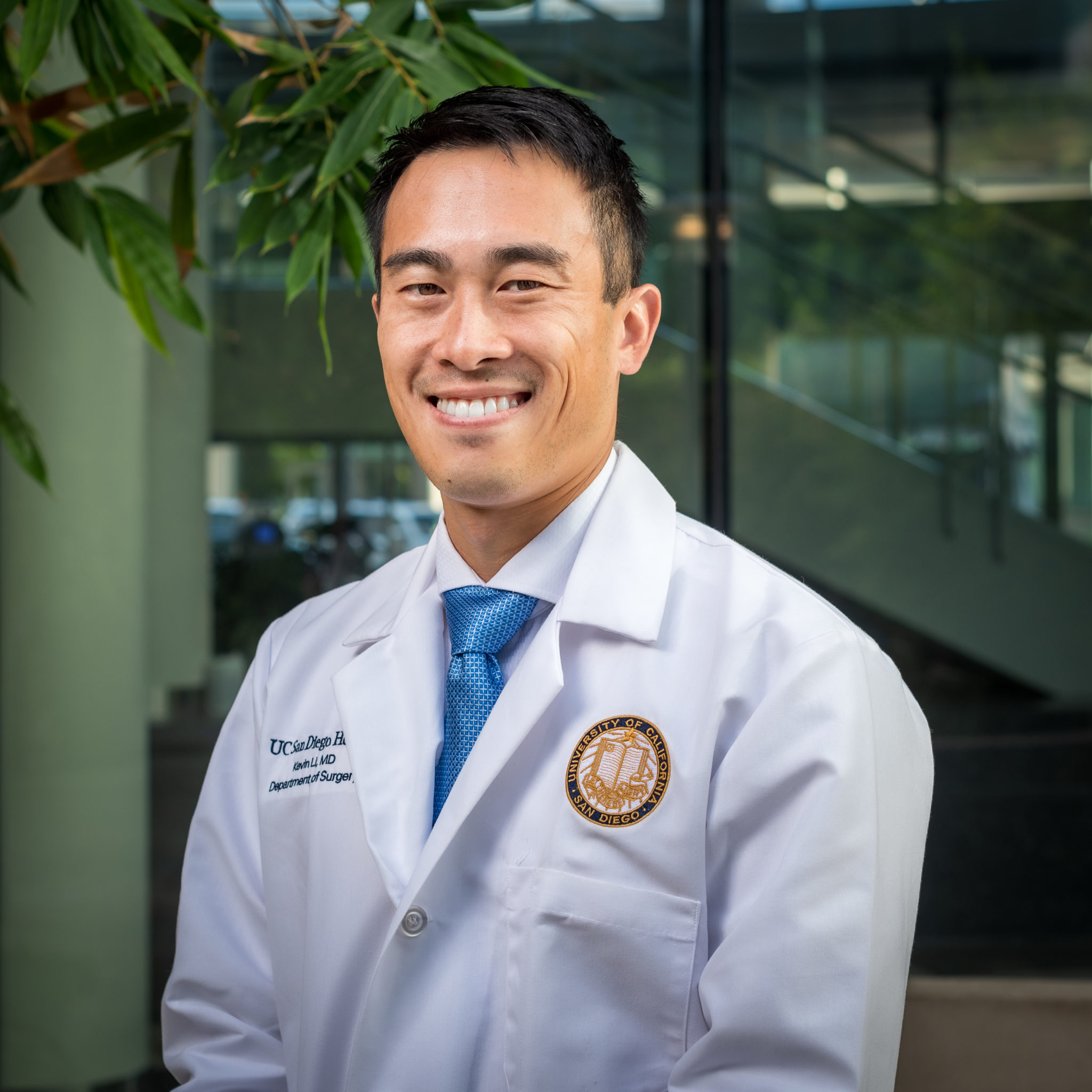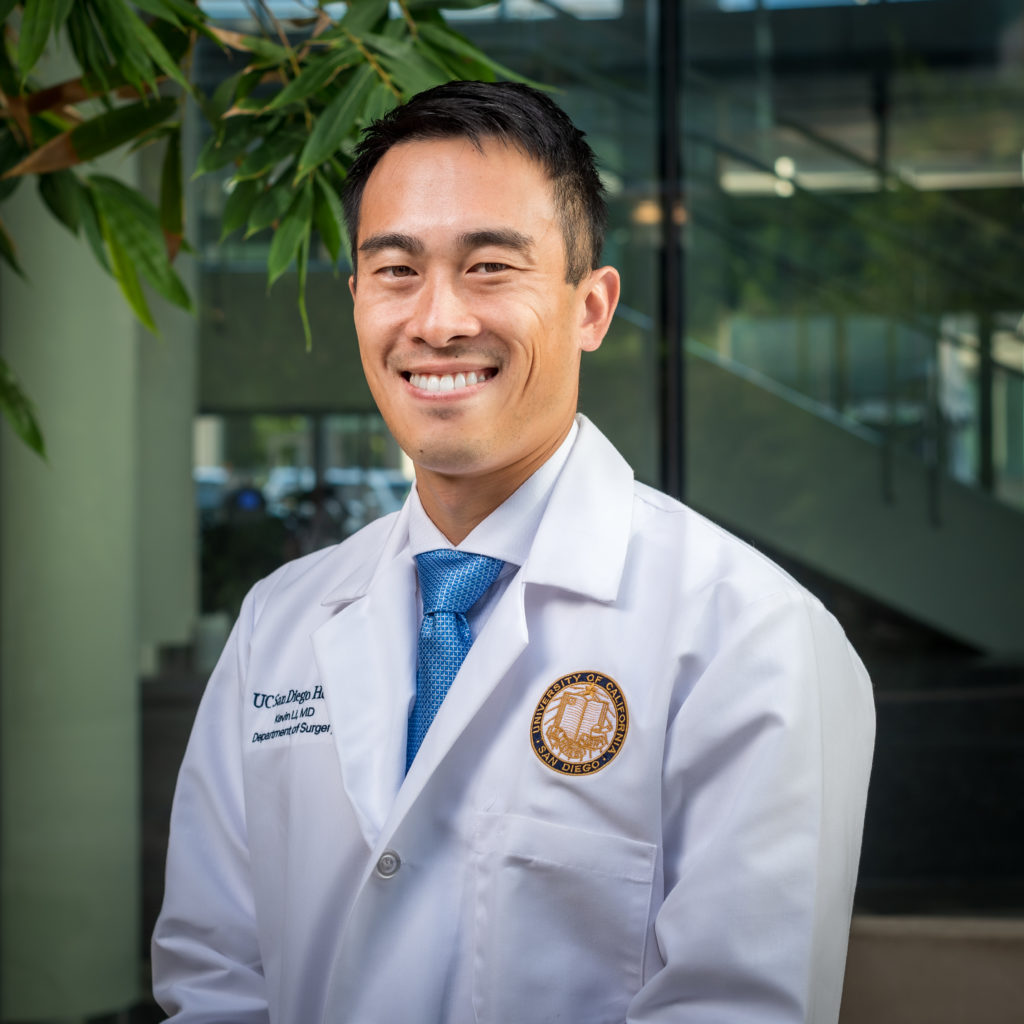 Kevin Li, MD
Research Mentor: Andrew Lowly, MD
Dr. Kevin Li is a current 4th year general surgery resident at University of California San Diego. He has a strong interest in surgical oncology and translational research. He studied biochemistry and cell biology at Rice University and obtained his medical degree from the University of Texas at Southwestern Medical School. His SUS-affiliated mentor is Dr. Andrew Lowy, and he is co-mentored by Dr. Yuan Chen. With the support of this award, Dr. Li and his mentors are studying the post-translational modification called SUMOylation, and how it may be a target for treating pancreatic ductal adenocarcinoma. Their work explores how targeting SUMOylation may affect both intrinsic cancer cell biology as well as the tumor immune microenvironment of pancreatic cancer.
2021-2022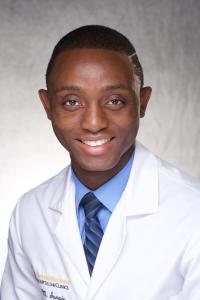 Mohammed Olufemi Suraju, MD, MSc
Research Mentor: Ronald Weigel, MD 
Dr. Suraju is a third-year general surgery resident at the University of Iowa Hospitals and Clinics with a specialty interest in surgical oncology, and a strong motivation to pursue a career as a surgeon-scientist. With the support of this award, Dr. Suraju will be investigating the role of SUMO-conjugated ETV1 in breast cancer under the mentorship of Dr. Ronald Weigel. Their work will shed insight on a mechanism of oncogenesis driving two aggressive forms of breast cancer-HER2+ and triple negative subtypes, and may provide a rationale to target the SUMO pathway as a novel treatment for breast cancer. Dr. Suraju's academic training to date includes undergraduate at University of Houston (BSc.), graduate school at Texas Southern University (MSc.), and medical school at University of Virginia School of Medicine (MD).
2020-2021
---
Spotlight on the SUS  Resident Scholar Awards
Sponsored by an educational grant from
KARL STORZ
2021-2022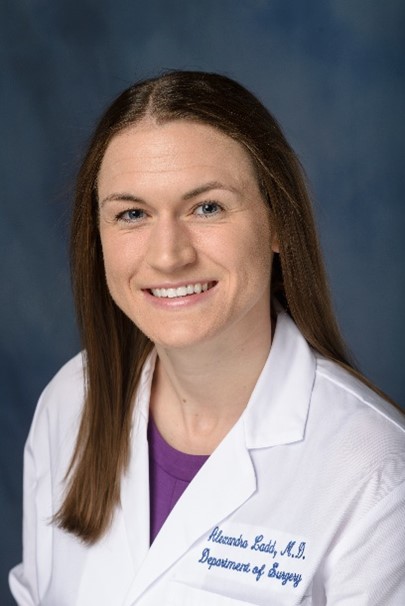 Alexandra Ladd, MD
SUS Mentor: Ali Zarrinpar, MD 
Project Title: Utilization of visual artificial intelligence to improve intraoperative identification of biliary anatomy
Alexandra Ladd received her Bachelor of Science in molecular and cellular biology from Johns Hopkins University. She earned her medical degree from the Icahn School of Medicine at Mount Sinai. She is currently a fourth-year general surgery resident at the University of Florida in Gainesville, FL. She is working with her mentor, Dr. Ali Zarrinpar, on the utilization of visual artificial intelligence to improve intraoperative identification of biliary anatomy. The aim of the project is to use data collected from near-infrared fluorescence cholangiography (NIRFC) images during laparoscopic cholecystectomy to train artificial intelligence (AI) models to interpret biliary anatomy and identify the critical view of safety in real time, thus improving the safety of this operation.
2020-2021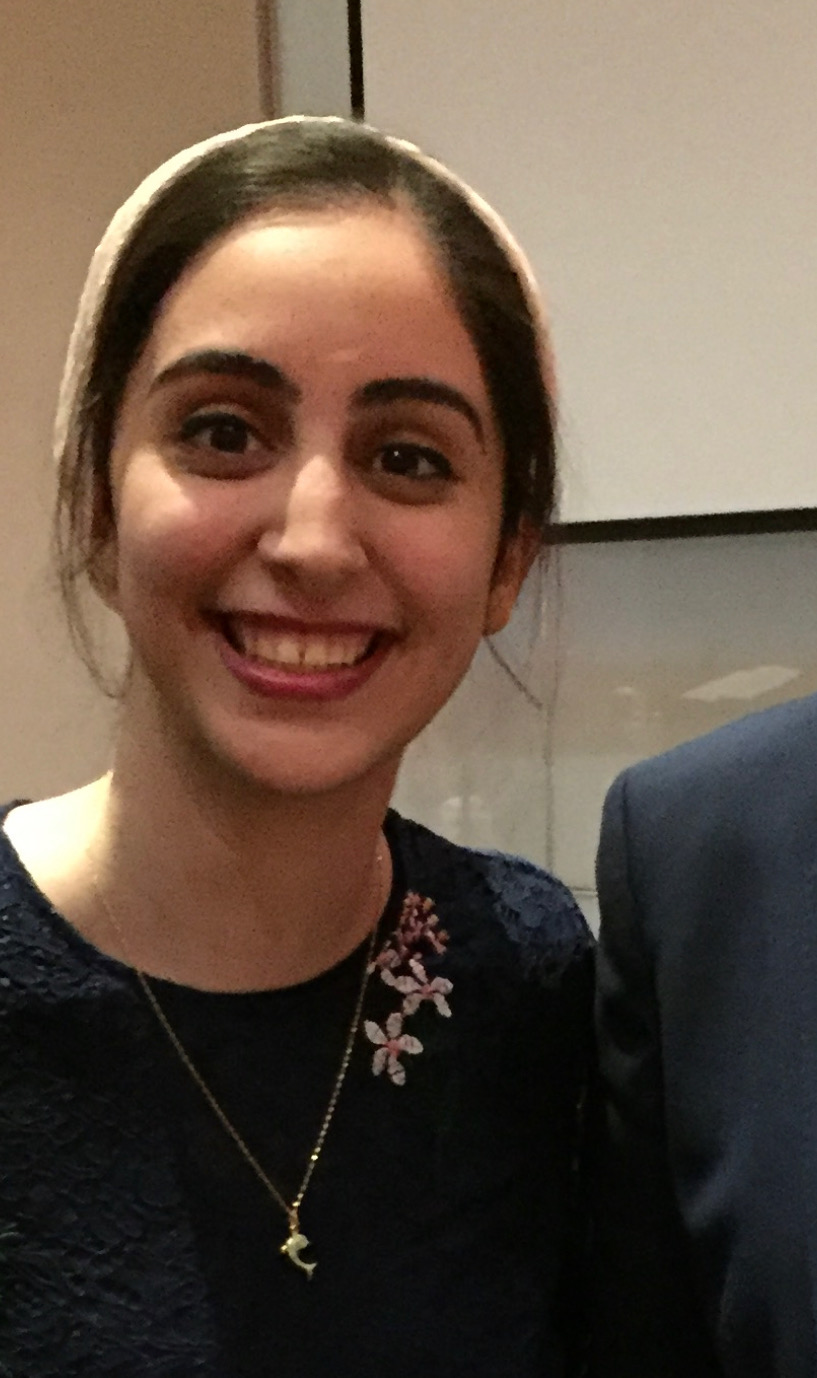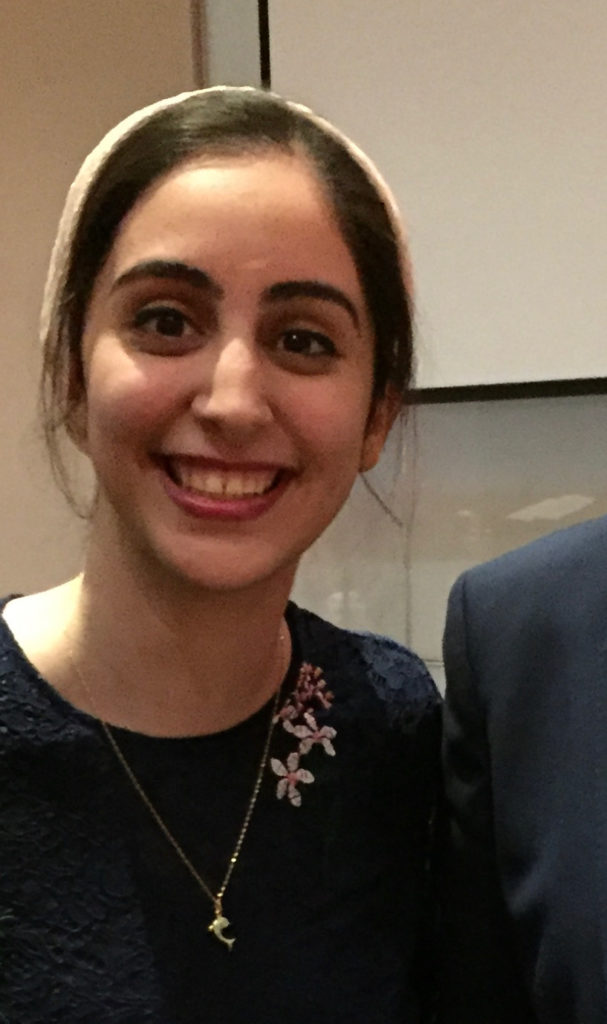 Saba Balvardi, MD 
Mentor: Liane Feldman, MD
Project: Effect of video-based guided self-reflection on intraoperative performance: a pilot randomized controlled trial
Dr. Saba Balvardi obtained her medical degree from McGill University in 2018 in Montreal, Canada.  She is currently pursuing her General Surgery residency training at McGill University. As part of the Clinician Investigator Program, Dr. Balvardi has chosen to pursue a graduate degree in clinical epidemiology during her residency under the mentorship of Dr. Liane Feldman (Professor of Surgery and  Surgeon-in-Chief at McGill University Health Centre). Dr. Balvardi's  interest lies in surgical education and is currently conducting a feasibility Randomized Control Trial looking at the impact of video-based self-reflection by trainees in enhancing their intra-operative skills compared to traditional teaching.