SUS 2018 Lifetime Achievement Award Winner Dr. Layton "Bing" Rikkers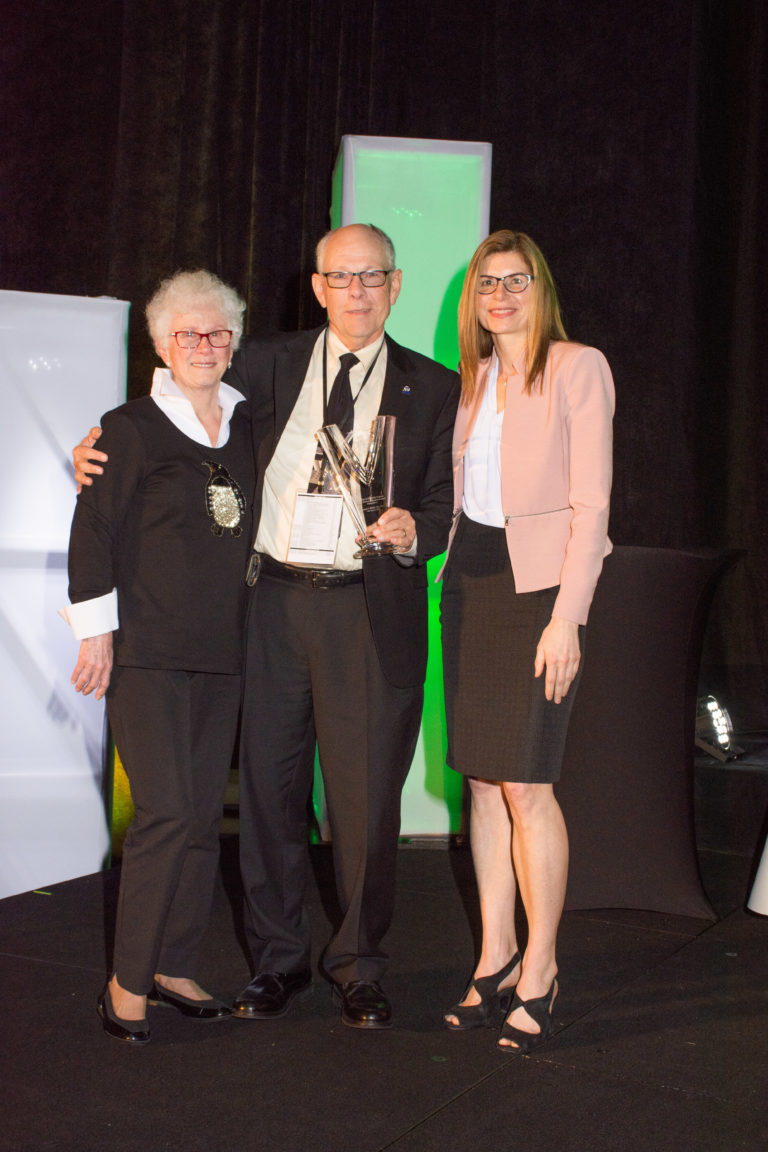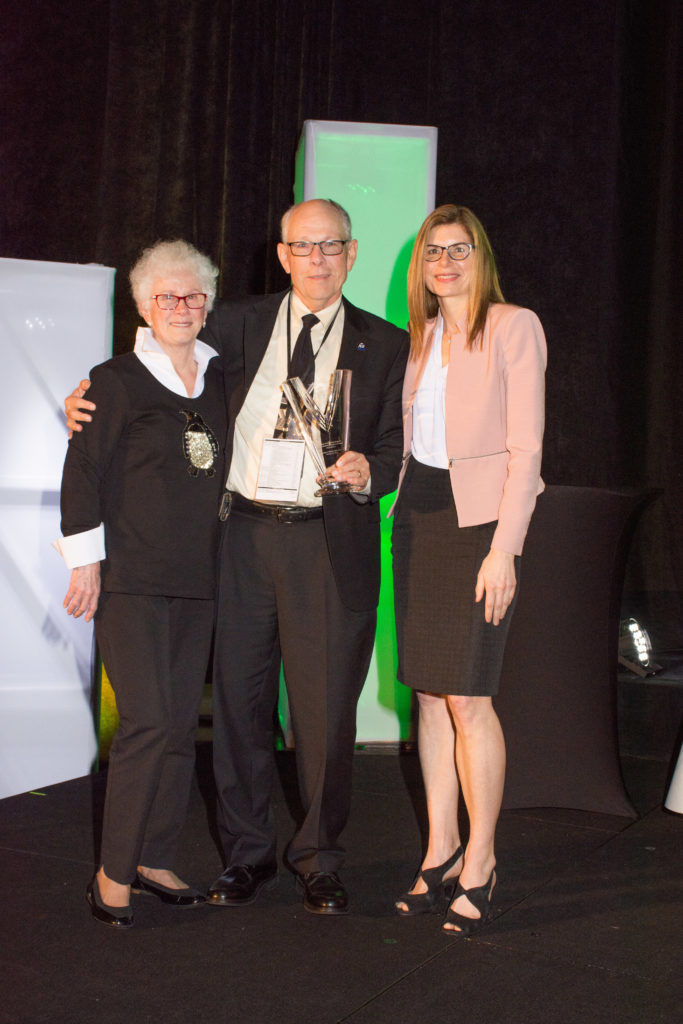 Introduction
SUS Past President Dr. Sharon Weber, from the University of Wisconsin, introduced Dr. Layton Rikkers for the Lifetime Achievement Award. She eloquently described how Dr. Rikkers was born in a small town in Wisconsin equidistant between Madison and Green Bay. Growing up Dr. Rikkers was a fisherman, Eagle Scout and the Valedictorian of his high school class. He attended the University of Wisconsin for college, Stanford for medical school, and the University of Utah for his residency. He met his wife, Deedee, as a college student and they married after graduating from college. Deedee was an English literature major and was the sole financial support for the family throughout medical school.
Dr. Weber highlighted the many mentors that he has had throughout his career path, in particular Drs. Norman Shumway and Frank Moody. His academic career began at the University of Utah, where he obtained NIH funding studying hepatic physiology and variceal hemorrhage, and the study of portal hypertension was his primary interest throughout his career. From Utah he moved to the University of Nebraska to become the Chairman of Surgery. Despite all of his administrative responsibilities he obtained an R01 grant to support a clinical trial. The clinical trial studied DSRS vs. TIPS for portal hypertension. In 1996 he was recruited back to the University of Wisconsin to become the Chairman of Surgery, a position he maintained until 2008. His guiding principles including academic excellence, mentorship, leadership, advancing knowledge, inclusivity, and surgeon wellness allowed him to be an incredibly successful Chairman of Surgery for 24 years.
Mentorship
Dr. Rikkers was an incredible mentor to so many surgeons, surgical residents, and medical students. He increased the size of the faculties at both the University of Nebraska and UW. At UW, extramural funding increased from $6 million to $12 million during his tenure. He has been the President of many prominent surgical societies. He gave up many of his own aspirations to help advance others. He has many teaching awards from residents and medical students, as well as the SSAT Master Educator Award, and these have marked his incredible role as an amazing educator.
Patient care always came first. He always led by example, which so many recognized when the Layton Rikkers Chair in Surgical Leadership was established
Dr. Weber highlighted how he celebrated diversity and inclusivity. He supported everyone – traditional and non-traditional family structures, residents and faculty having children, and always focused on recruiting the best person for the job, without any bias towards race, cultural background, gender, or sexual orientation.
Dr. Weber concluded by highlighting that Dr. Rikkers was ahead of his time in that he always spoke about self-care and surgeon wellness. He describes surgeon wellness "as one develops their surgical career, you need to make time for your spouse or partner, your children, and maybe, most importantly, yourself. It is essential to cultivate interests and even passions outside of surgery. They will help to balance your life and serve you well when you are no longer a surgeon."
Throughout his 52 years of marriage his family has been his first priority, and DeeDee has been a full partner in his success—she was an amazing confidante, highly successful co-recruiter, held amazing social events to build the community of surgeons at all the institutions they belonged to, and gave great advice to him about struggles in the job. Bing and Deedee have and continue to do so many things together – skiing in Steamboat, snorkeling in the Galapagos, going to Packers football games, etc. His advice for a happy marriage was "you have to consider the relationship is sacred".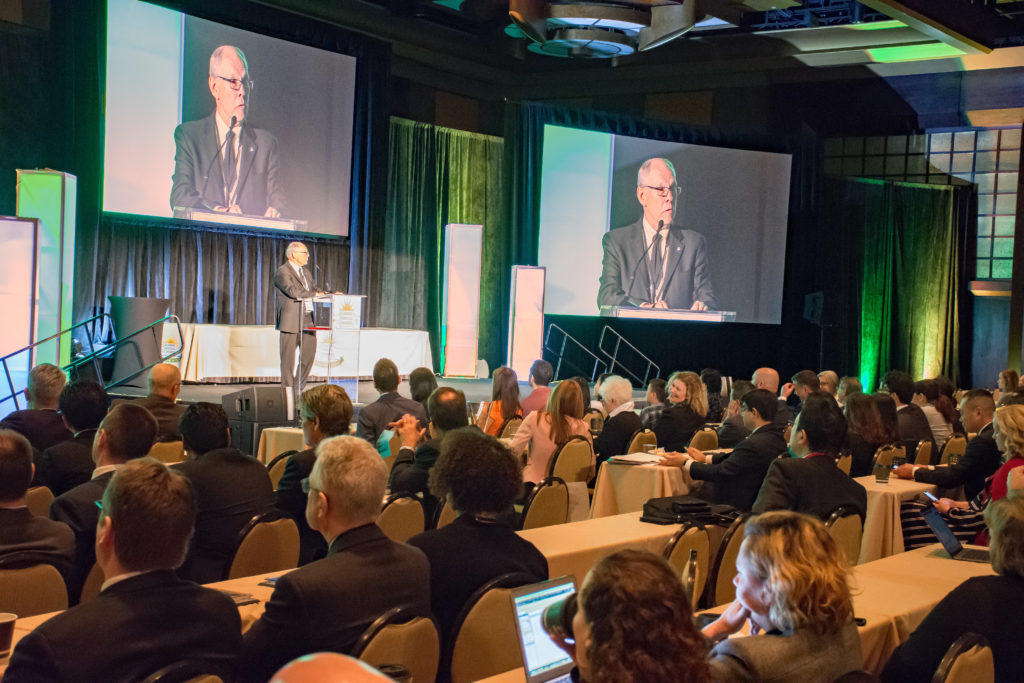 Dr. Rikkers' acceptance speech
Dr. Rikkers was overwhelmed and honored by the award. He emphasized how much his wife Deedee supported him throughout the journey. He had started his academic career at the AAS and SUS and now is coming full circle with the SUS LTAA.
As he described his career he emphasized that the most enjoyable part of his career has been mentoring. He described his own mentors and how much they had shaped his academic career. Since he had benefited so significantly from his mentors, he felt he had an obligation and desire to mentor others. He emphasized that we all need several mentors for different aspects of our lives – scientific, clinical, family balance, etc. He encouraged the young people to not be shy and ask for mentorship because so many are eager and willing to mentor. His success as a mentor was in part due to the great "material" he had to work with such as Drs. Sharon Weber, Herb Chen, Cliff Cho, Greg Kennedy, Caprice Greenberg, and Rebecca Sippel.
Dr. Rikkers concluded that the greatest honor is to be thought of as a good mentor.
Congratulations to 2018 SUS Lifetime Achievement Award Winner Dr. Layton "Bing" Rikkers!